At All Angles Covered, we are the local contractor you can trust to deliver you high-quality residential and commercial roofing services. We also offer a range of home improvement services that we recommend you take advantage of on your next remodeling project.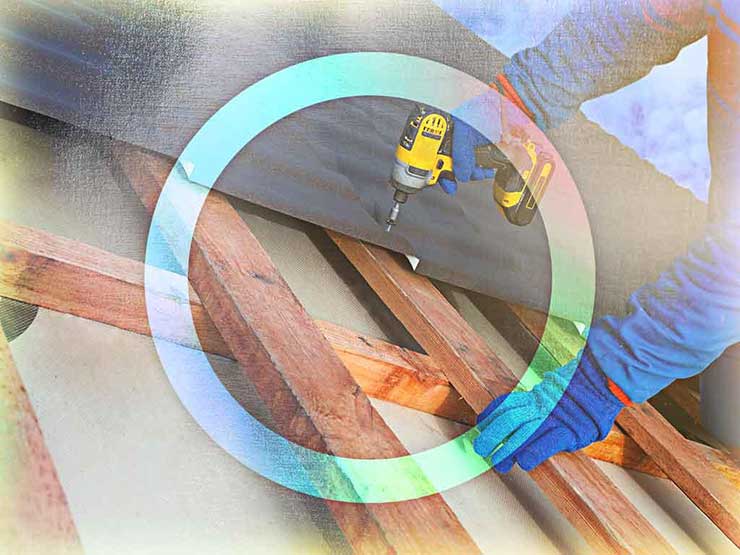 In this post, you'll learn the benefits of working with us for your upcoming remodel.
Roof Insulation
The attic is one of the most underused spaces in your home along with the basement, and is usually forgotten during a remodel. What most homeowners don't know is that it's also the greatest single area of heat loss in your entire home. We recommend you have us install ample roof insulations in your attic space.
We use high-quality fiberglass insulation that, when installed, will reduce drafts in your rooms and balance uneven temperatures, prevent ice dams on the roof, and lower your heating and cooling bills. You can improve your home's energy efficiency with our roofing insulation.
Gutter Repair and Replacement
Old and damaged gutters won't perform their best anymore. In fact, they may even put your home at risk. Blockages and spills not only cause leaks to develop in your interior, but they will also negatively impact your exterior walls and even cause the slow degradation of your home's foundation. At All Angles Covered Roofing, we offer complete gutter services. We'll replace or repair your old and worn-out gutters and even improve how they shed water by installing our superior gutter protection system.
Siding
New siding is a major upgrade to your home's appearance that will net you great long-term returns. Unlike exterior wall paint, it doesn't require reapplication and doubles as secondary weather barrier that shields your home from water damage and heat exposure. We offer a range of siding materials to choose from, such as:
Wood siding
Insulated vinyl siding
Fiber-Cement and Stucco Siding
Stone and Stone Veneer
Metal Siding
Whether you're looking for new siding that improves aesthetics or a functional one that improves energy efficiency, our team of home improvement experts will help you pick the right siding system for your home.
All Angles Covered is ready to help homeowners like you with your upcoming remodeling projects. Call us today at (303) 691-1111 to learn more about our services. We offer complete residential and commercial roofing services throughout Denver, Colorado.