Reliable Roof Replacement
Most people don't consider a roof replacement until there is an eminent problem. We understand the job might seem daunting at first, but All Angles Covered is here to help make the process as easy for you as possible.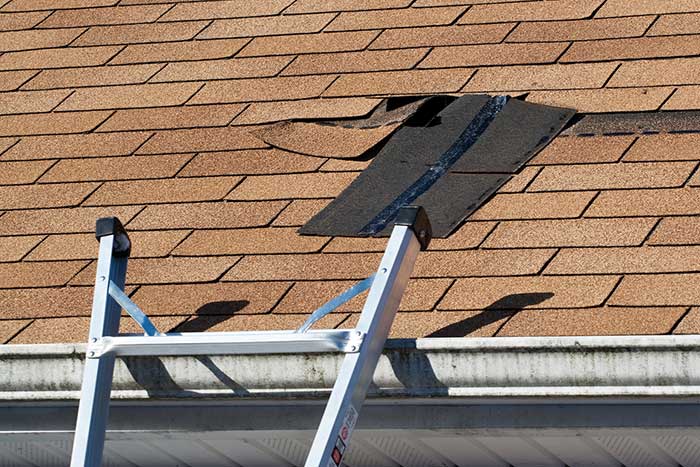 As an integral part of your home, a roof replacement is a large investment that you want to feel secure about. All Angles Covered is a locally-owned and -operated company with a decade of roofing experience. Our roofing contractors are expertly trained in the industry's latest techniques to ensure you receive quality workmanship and a roofing system that lasts for years to come.
When It's Time for a Roof Replacement
If your roof is 20 years or older, it is most likely nearing the end of its service life. We recommend that you are proactive and replace your roof somewhere around 80—85% of the manufacturers life of roof.
When To Replace Roof
In Colorado's varied climate, your roof will endure damage from hailstorms, intense sun, wind, rain and heavy snowfall. If you feel your roof has been damaged by extreme weather conditions or a natural disaster, you may be entitled to a roof replacement. If shingles are showing visible curling, cracking, or bald spots it is a sign that your roof is in need of replacement. If your roof is failing, leaks, or if it sags, these are additional signs it is time to replace your roof. It may be that your roof has simply outlived its lifespan.
Choosing the Right Roof for Your Home
The process of choosing a new roof can seem overwhelming at first but it is a great time to explore the many roofing composite options available. We offer a wide selection of roofing materials so you can choose an option that suits your design preferences. We will even recommend the material we think will best fit your roof's needs. We pride ourselves in the role we play in making your residence the most beautiful home in the neighborhood.
Roofing Installation
There are certain roofing steps taken in the roofing process . When looking at how to reroof or re-shingling a roof on your home there are many components involved beyond shingles. Taken into consideration is the pitch of the roof, the decking, ice dam protection at the eaves, underlayment, joint and valley covering, hip and ridge caps, ventilation, and gutters. When all of the roof components are taken into consideration, your investment will last for years to come.
Starting at the bottom-most layer in terms of roofing components, it is what is underneath your roof shingles that really counts for protection. All Angles Covered Roofing provides peace-of-mind protection for your entire roof. The roof installation process encompasses many factors and some of those factors are not visible until we tear off the existing shingles and expose what is underneath. In this process many times we find that roof decking is not up to code or is damaged in some areas. Then the question arises, "How much does it cost to replace roof decking?" This will depend on if your entire decking needs to be replaced or just certain areas. Roof decking, or sheathing, are the thin sheets of plywood that support your roof. Damaged roof decking impacts the structural integrity of your roof. The cost of replacing roof decking will vary depending on the type of plywood used, the size of your home, and the cost of labor.
Roof pitch determines what type of shingles we will suggest for your roof. Some shingle composites perform better for different pitched roof installation.
The most common pitched roof installation is 4/12 to 20/12. Shingle choice most commonly selected on this type of pitch is asphalt (composite) shingles, but of course, other options are available.
Asphalt shingles are also the most common type of roofing material. They comes in two varieties – fiberglass and organic mat. Installing fiberglass shingles, they are a bit lighter than selecting organic mat shingles. Fiberglass shingles are made from a woven fiberglass base mat and then covered with a waterproof asphalt coating and topped with UV-shielding ceramic granules. The shingles don't need as much asphalt to give them durability and strength because of the composition of the fiberglass mat.
Architectural Shingles Installation Guide
Among the highest quality roofing products made are architectural roofing shingles. They are also known as laminated or dimensional shingles, and designed to give your roof a good-looking random pattern and show Shingle Roof Detail. The most popular asphalt roofing material is Architectural shingles. Not only are they the most popular asphalt shingle, they are the most common type of roofing material installed on roofs today.
Owens Corning Shingle Installation is the most popular brand and installation we offer.
Beyond the most common pitch, there is also very low pitches, sometimes referred to as flat roofs, all the way to very high pitches of the victorian-era homes with sharp angles and steep pitches. In these pitches, the numerator is often higher than the denominator. The pitch of your roof will determine shingle types and composites available to you for selection.
How To Install A New Roof
In new roof construction you are starting with a blank canvas, so to speak, whereas in re-shingling a roof, we start with tearing off the old shingles to install the new shingles and underlayment properly.
How To Roof A House?
All Angles Covered Roofing works from the bottom up. Once the old shingles and underlayment have been removed and your homes roof decking is exposed, we can observe any problems visible in the decking that may need addressing. From there we take great care and pay attention to detail to make sure the layers of your roof are applied correctly and to manufacturer guidelines.
Why is Proper Roof Installation Important?
Roofing a house is hard work, and it is important that it is installed correctly.
Why does proper installation matter to you?
– The day your roof is installed is the most important day in the life of your roof and lays the groundwork for your roof's future. A new roof is an investment in your home and can become costly if the roof is installed improperly. Shingle companies we work with offer manufacturer's warranties, but they will look to see if the roof system was installed per roofing instructions if an issue arises within the warranty period Simple issues like nails not placed properly are enough for manufacturer's not to honor the warranty. If a roof is improperly installed, it is not a matter of if the roof will leak, it is a matter of when. A roof is properly installed when all of the roofing components, accessories, and materials are installed using the correct roofing techniques. You can rest assured and have peace of mind when you choose All Angles Covered Roofing to re-shingle your roof.
Can You Install A Metal Roof Over Shingles?
In most cases, the answer is yes, you can install a metal roof over an existing shingle roof. Metal roofs are growing in popularity because their installation doesn't always require having to tear off the existing roof which is time consuming and expensive step in re-roofing. We do check with local building code first though as this is not the case in all areas.
Invest in a New Roof Today!
All Angles Covered is an experienced and reliable roofing company you can trust to handle your roof replacement. We are also insurance claim specialists that can talk to your adjuster directly, saving you one more step in the roof replacement process. Call (303) 691-1111 or submit our online form to schedule your free in-home consultation. We look forward to working with you!