Experienced Roof Repair Specialists
Many times a roof only needs minor repairs. There are some visual cues to know if your home may be in need of roof repair. To put your mind at ease, All Angles Covered offers a complimentary roof inspection and assessment to determine what roof repairs are needed on your home. Our trusted roofing contractors have years of experience in detecting and repairing roof damage.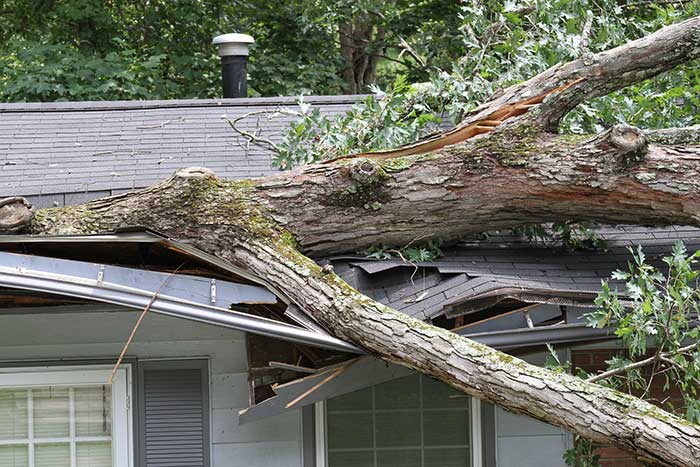 Signs You're In Need of Roof Repair
Loose Shingles, Bending Shingles, Curling Shingles
Shingle problems are one of the leading causes of a leaking roof. Many times, a homeowner can see telltale signs by looking at their roof. If you have loose shingles, missing shingles, bending shingles or curling shingles, contact us and our roof inspectors can determine if you are in need of roof repair.
Roof Rot, Dark Patches on Roof Decking
If you are able to visually inspect the underside of your roof (roof decking) from your attic, or under your eaves, you may see dark patches or spots. These areas can damage your decking by allowing water to penetrate and cause leaks. A professional roof inspection can detect if your roof is suffering from deteriorating roof decking, and our knowledgeable contractor will give you solutions to eradicate the problem.
Loose Flashing or Gutters
Flashing includes the metal parts sealing the connections around your chimney, vent pipes or anything sticking out of your roof. If flashing or gutters are loose or not connected properly, water can seep into your home and cause major problems down the road. Inspection of your roof flashing and gutters is another component of our complimentary roof evaluation.
Leaking Roof
When roof leaks are persistent, they need to be dealt with immediately. Leaks can lead to severe water damage that threatens your home's structural integrity. Our roof inspectors can help in leak detection and take measures to correct the problem effectively and efficiently.
Schedule Your Free Inspection
When you notice signs that your roof is in need of repair, call the experts at All Angles Covered. We will provide you a free inspection and restore your roof back to its pre-loss condition. Contact us at (303) 691-1111 or submit our online form.